Design your own sock bunny on Tues, Feb 28th, 6-8pm in room D103 at the GC Career Academy. Supplies provided. Park in the north parking lot and enter door N5 in the GC Career Academy. Register with QR code. Questions? Call or email 515.386.2188;
green_t@iowacentral.edu
.

Are you interested in learning more about Canva and how you can improve your social media presence, marketing materials, or personal documents? If so, join us for the introductory class on January 10th and the advanced class on January 17th. You can take one or both of the classes. Greene County's Emily Roehner is very knowedgable with Canva, and she will help you up your game with your own creations. Classes will be held at the Greene County Career Academy in room D122. Participants should park on the north side of the high school and enter the door marked N5 in the career academy. To register, hold your phone up to the QR code on the attached flyers which will take you to the Iowa Central website. If you have any questions, please contact Teresa Green at the Greene County Career Academy at 515.386.6190 or by email at
green_t@iowacentral.edu
.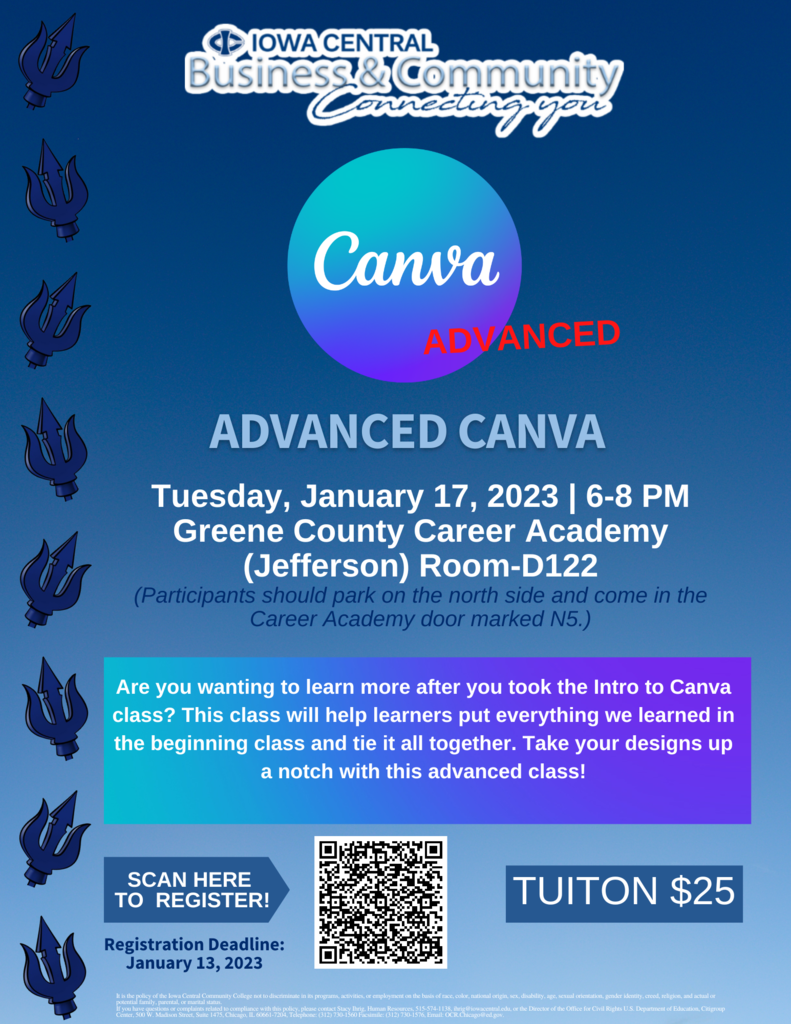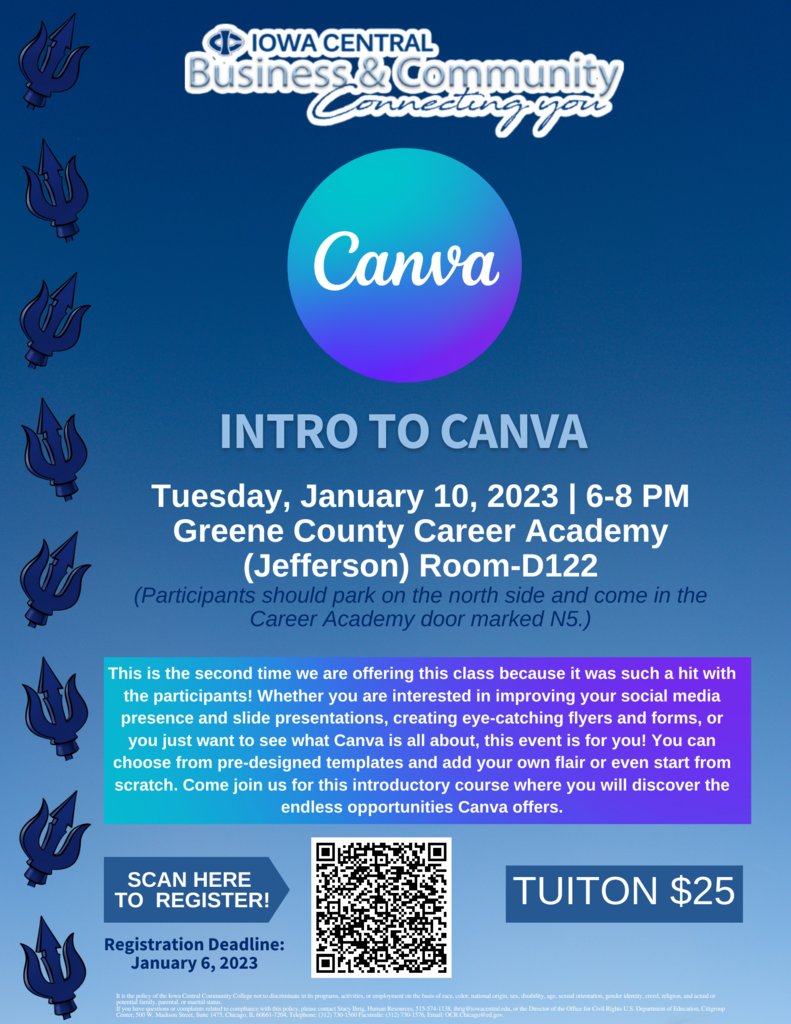 Greene County High School and Greene County Career Academy students teamed up to bring nonperishable items to support the KG98 Caring Christmas Program and to help "Fill Doug Rieder's Big Red Van." After we loaded his van, Doug delivered the items to our local food pantry. Career Academy students from each of the career pathways were interviewed by Doug Rieder on December 9th. Students shared what they are learning in their classes and how these career pathways and Iowa Central classes will benefit them in their futures. We thank Doug Rieder for doing these remotes both days--Wednesday, December 7th, with our high school Career and Technical (CTE) students and Friday, December 9th, with our Career Academy students. We also thank the businesses and individuals who paid for these ads. We appreciate your support for all of our CTE students!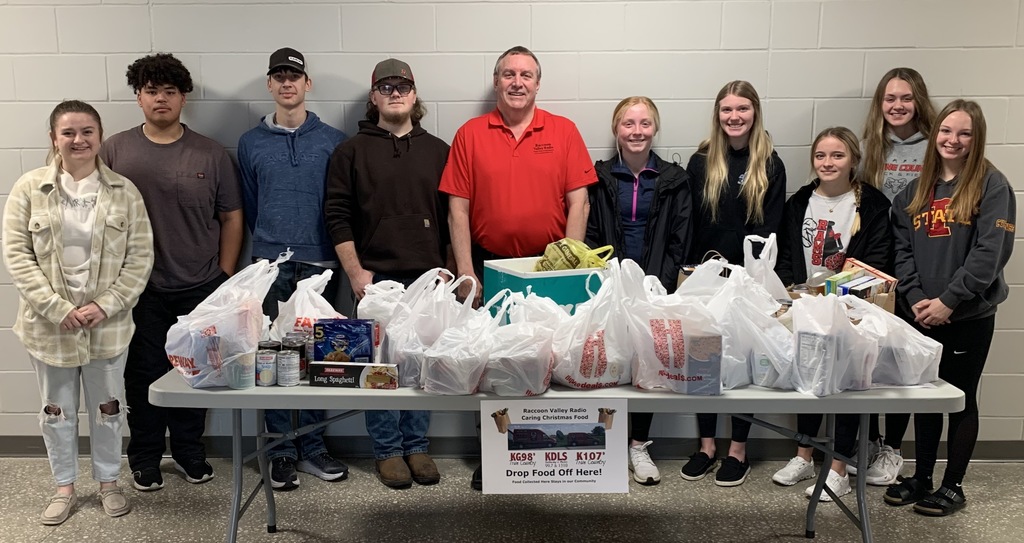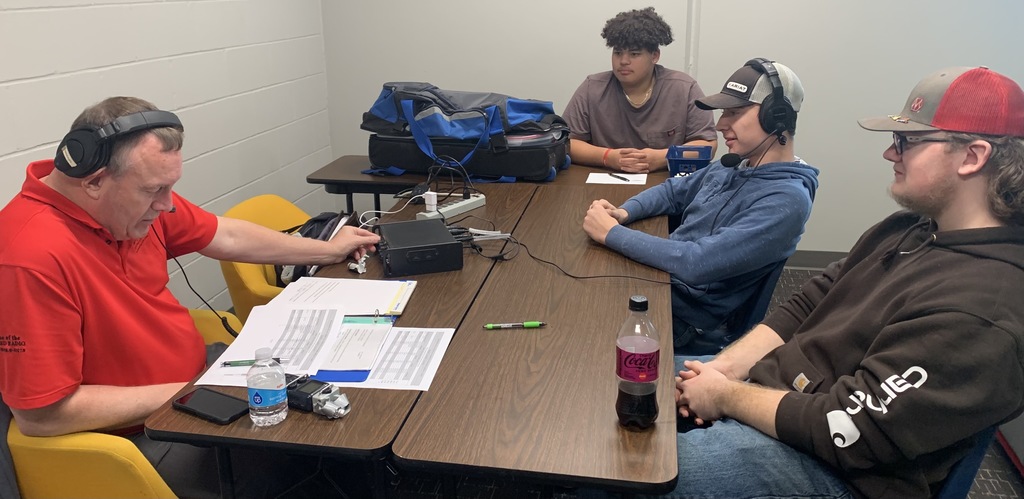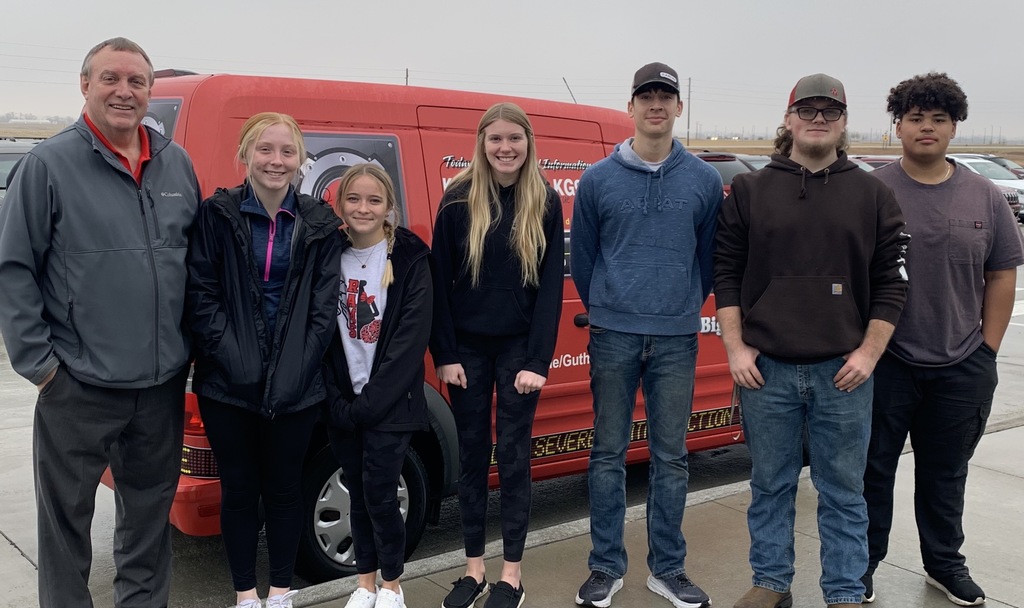 Due to worsening conditions forecasted, the Greene County Community School District will be dismissing at 1:30pm on Tuesday, November 29th, 2022. There will be NO evening activities or afternoon preschool.

Chef D and her culinary students prepared shrimp etouffee this morning in the Greene County Career Academy culinary kitchen. This Louisiana cajun stew loaded with shrimp was so good!

Dear Greene County CSD Families and Community Members, In an effort to improve our school security, a measure that we have taken is to install video security door access systems, also known as A-Phones. These will operate similar to a door bell with a video camera, however, it is another layer of security that we can take prior to allowing outside guests or visitors access to our schools. Our exterior doors will remain locked throughout the day. Beginning November 1st, all public traffic, students or families arriving after building-specific hours will be routed to our main entrances. Office receptionists will "buzz in" guests, visitors, and students individually. We expect these systems to be fully implemented and operational at each building by November 1st. Thank you for your continued support in keeping our schools safe and secure. Brett Abbotts, Superintendent Greene County CSD #RollRams