Due to worsening conditions forecasted, the Greene County Community School District will be dismissing at 1:30pm on Tuesday, November 29th, 2022. There will be NO evening activities or afternoon preschool.

Chef D and her culinary students prepared shrimp etouffee this morning in the Greene County Career Academy culinary kitchen. This Louisiana cajun stew loaded with shrimp was so good!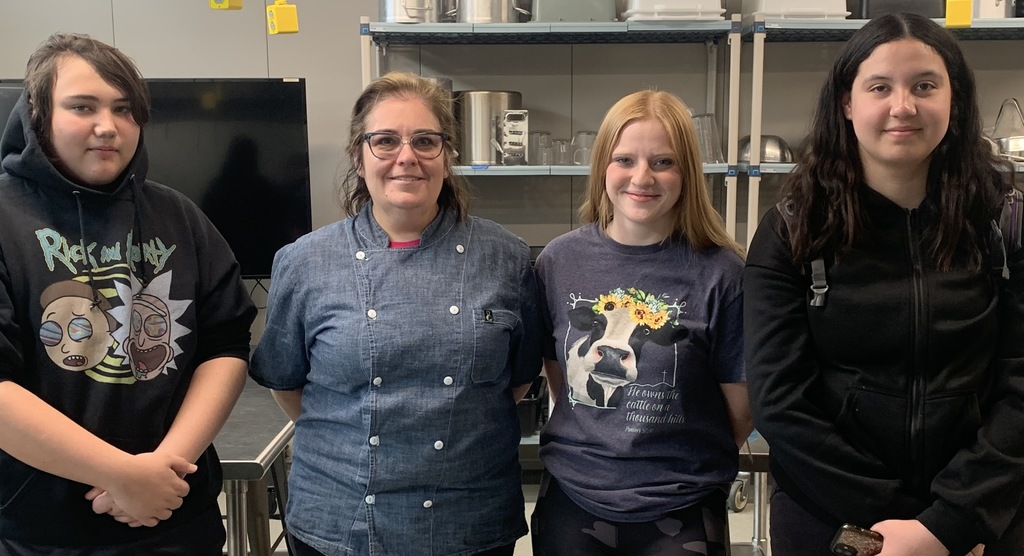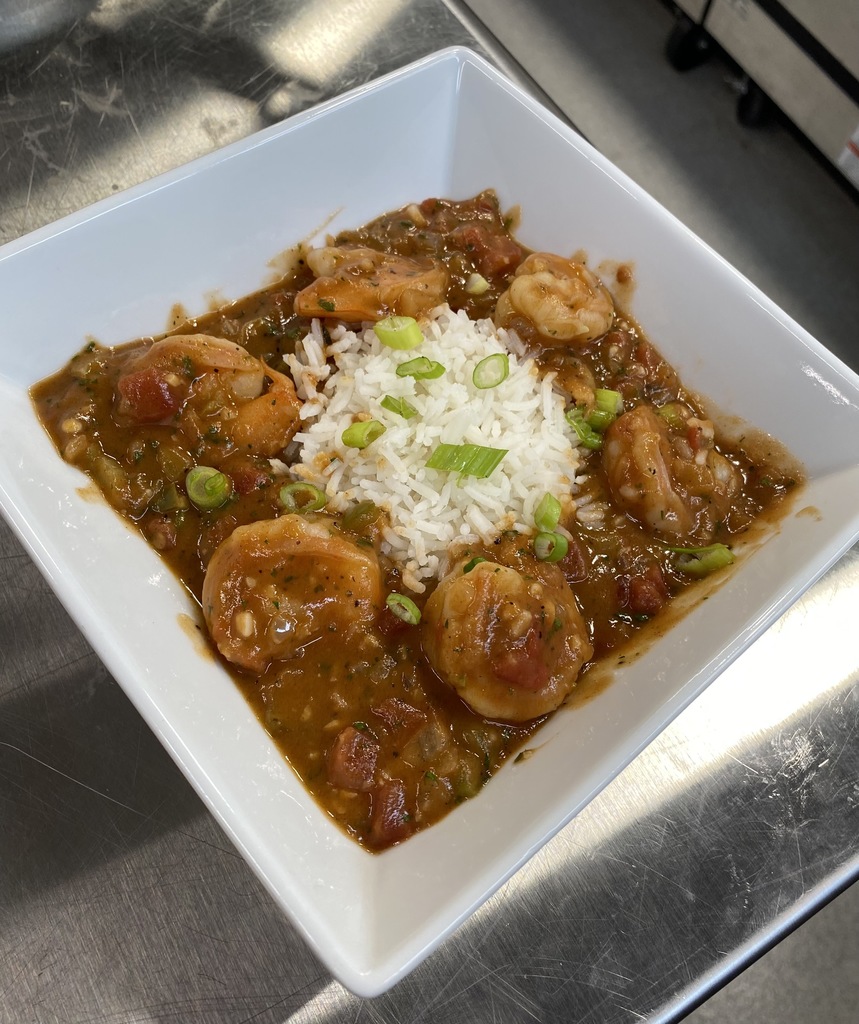 PLAYOFFS! The Greene County HS Rainbow Six Siege Esports team will battle Van Buren in the first round of the playoffs today at 4:00. The match will be live streamed on the GCCSD Esports YouTube channel (link below) and also on channel 22 and 422 for Jefferson Telecom subscribers. Tune in to cheer on our Rams! Good Luck!
https://youtu.be/jPI5ZO7qTr8

The high school Coffee Shop will be closed from Monday Nov. 7th - Monday November 28th due to Trimester Testing, the start of a new trimester, and Thanksgiving break. We will be back on our normal schedule, Tuesday November 29th.

Please join us at Greene County High School on November 12th at 7 pm for Java & Jazz. This is a freewill donation concert, and this year our featured jazz group is the Jazz Ensemble from Iowa State University. Guests can enjoy Greene Bean Coffee while the GCHS Jazz Band performs a short set and then proceed to the auditorium to watch ISU. We hope to see you there!

Don't forget to purchase your tickets online for tonight's football game beginning at 7:00 at Linduska Field. Remember, tickets will NOT be sold at the gate. Use the link below or scan the QR code attached to the graphic get your tickets. Go Rams!
https://www.iahsaa.org/tickets/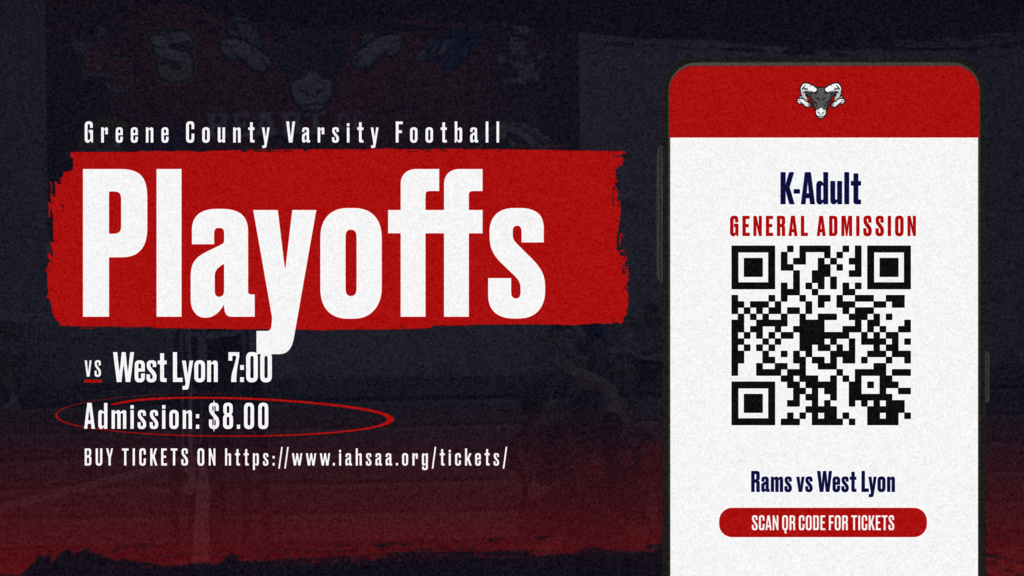 Attention parents of MS/HS band students! Band students should arrive at the HS band room Thursday (10/27) at 6:30 PM. The concert will begin at 7:00.  Costumes are optional and should not prevent students from playing their instruments. The 6th, 7th, 8th, and HS bands will perform.

Dear Greene County CSD Families and Community Members, In an effort to improve our school security, a measure that we have taken is to install video security door access systems, also known as A-Phones. These will operate similar to a door bell with a video camera, however, it is another layer of security that we can take prior to allowing outside guests or visitors access to our schools. Our exterior doors will remain locked throughout the day. Beginning November 1st, all public traffic, students or families arriving after building-specific hours will be routed to our main entrances. Office receptionists will "buzz in" guests, visitors, and students individually. We expect these systems to be fully implemented and operational at each building by November 1st. Thank you for your continued support in keeping our schools safe and secure. Brett Abbotts, Superintendent Greene County CSD #RollRams

The Greene County Rams will be hosting Union LaPorte City for first round football playoff action on Friday. All tickets for the game will need to be purchased online. No cash sales will take place at the game so fans will need to come to the game with their digital tickets. Tickets can be purchased on the IHSAA website. Here is the link
https://www.iahsaa.org/tickets/
. The game will also be broadcast on the NFHS network. Kick off is at 7:00 PM

The high school's Coffee Shop will be closed Friday Oct. 21st & Tuesday October 25th.

Greene County Community School will be holding the monthly board meeting at the admin building (101 Ram Drive, Jefferson, IA) this evening beginning at 5:15 PM. The public is welcome to attend. The event will also be livestreamed on YouTube (link below) and on channel 22/422 for Jefferson Telecom customers. The meeting agenda can be viewed on the GCCSD Board of Education page under the Links header. GCCSD Board Meeting YouTube Livestream Link:
https://youtu.be/vZ0PHAxHczo
Board Meeting Agenda:
https://www.gccsd.k12.ia.us/page/board-home



The HS Coffee Shop is open! We invite the public to come in, enjoy a cup of coffee, and treat. Hours are 8 am to 10 am, Tuesday through Friday. We will be open through November 11th. We will reopen November 29th through December 20th, and then again in January.

Picture Retakes Scheduled (if you are so inclined): Elem - Tuesday, Nov 8th MS - Thursday, Nov 3rd HS - Thursday, Nov 17th

Picture Retakes info (if you are so inclined): GCE - Nov 8th GCM - Nov 3rd GCH - Nov 11th


Due to only one live stream being allowed during match play, unfortunately, Greene County Esports will NOT be streaming tonight's match. If you'd like to watch the stream however, head over to Council Bluff's stream to cheer on our Rams. The link for that stream can be found below.
https://www.twitch.tv/cbalesports

Hi Senior Families! The Free Application for Federal Student Aid (FAFSA) opens on October 1st. For students planning to attend college or post-secondary training, the FAFSA is your link to all federal grants and loans. A representative from ICAN will be at the high school to help families complete the FAFSA from 1-6 on Tuesday, October 18th. Use the link below to sign up to get assistance completing the FAFSA. Please reach out to Allison Wenck (
wencka@greenecountycsd.net
) with any questions or concerns.
https://www.signupgenius.com/go/70a0d45a9ae2da6f58-2022