Please see below for a message from Greene County CSD Athletic Director Todd Gordon: --------- The Greene County Football Team has qualified for the playoffs and we have a clothing order open at this time. The online store closes at 11:59 pm on Sunday, October 17. There will be no orders taken after the Sunday night deadline and this will be the only playoff clothing order done. There will not be a second one. The order will be delivered to the high school and then we will work to sort it as quickly as we can. We will send out an email when the order is ready to be picked up and also post on social media. You can find the online order here:
https://greenecountystatefootball2021.itemorder.com/
Thank You

Greene County CSD would like to remind you that there will be no school on Monday, October 18, for teacher professional development. Thank you!

Today's Greene County High School Esports match will be livestreamed on the new GCCSD Esports YouTube channel. Tune in this afternoon at 4:00 to watch the Esports team compete against Abraham Lincoln High School while playing Rainbow 6 Siege. Use the link below to watch the stream. GCCSD Esports YouTube Stream:
https://youtu.be/QA33LOwGlMk

Today's Greene County High School Esports Varsity and JV matches will be livestreamed on YouTube and Twitch beginning at 4:00. Use the YouTube link below to watch the Varsity Esports team take on Centerville in Rainbow Six Siege. Use the Twitch link below to watch the JV team take on Waterloo East High School in Mario Smash Bros. Good luck to both teams! GCCSD Varsity YouTube Stream:
https://youtu.be/yW5-K4rQ5SM
GCCSD JV Twitch Stream:
https://www.twitch.tv/gccsdesports

Tonight's JV football game vs South Hamilton has been cancelled.

The Middle School AND High School cross country meet at Perry has been cancelled.

Greene County Public Health will be at the High School on Wednesday, October 13th from 9:00 AM - 12:00 PM. They will be offering all students the flu vaccine and the COVID 19 vaccine. If you would like your student to receive one or both of the vaccines, fill out the attached form and return it to the school by October 12th. If you have any questions, please email them to Ann Hicks (
hicksa@greenecountycsd.net
)
https://drive.google.com/file/d/1LfsN0eKOFCMx9SB5aVcsDpISTsedS9TV/view

The Greene County High School Esports team will be live streaming their match against Belmond Klemme this afternoon at 4:00. The live stream will be hosted on the GCCSD YouTube channel. That information can be found below. Tune in to cheer on the High School Esports team this afternoon at 4:00! GCCSD YouTube Esports Match:
https://youtu.be/QPzC9ypSP8M


The JV/V Cross Country Meet at West Marshall today has been cancelled.

Reminder - no school Monday, Sept. 20, for teacher prof development.

JV Football vs Van Meter on October 11th has been cancelled.

Junior students will take the ASVAB test on Wednesday, September 15th at 8:15 AM. The test will last a couple of hours and will be completed on student Chromebooks. Please encourage your student to get a good night's sleep, grab some breakfast (the cafeteria serves free breakfast in the mornings), and to bring a charged device to the testing session. If you have any questions, please contact Mrs. Wenck (
wencka@greenecountycsd.net
).

As we prepare for the first home football game of the season we want to remind fans, young and old, of the student seating policy for home games at Linduska Field.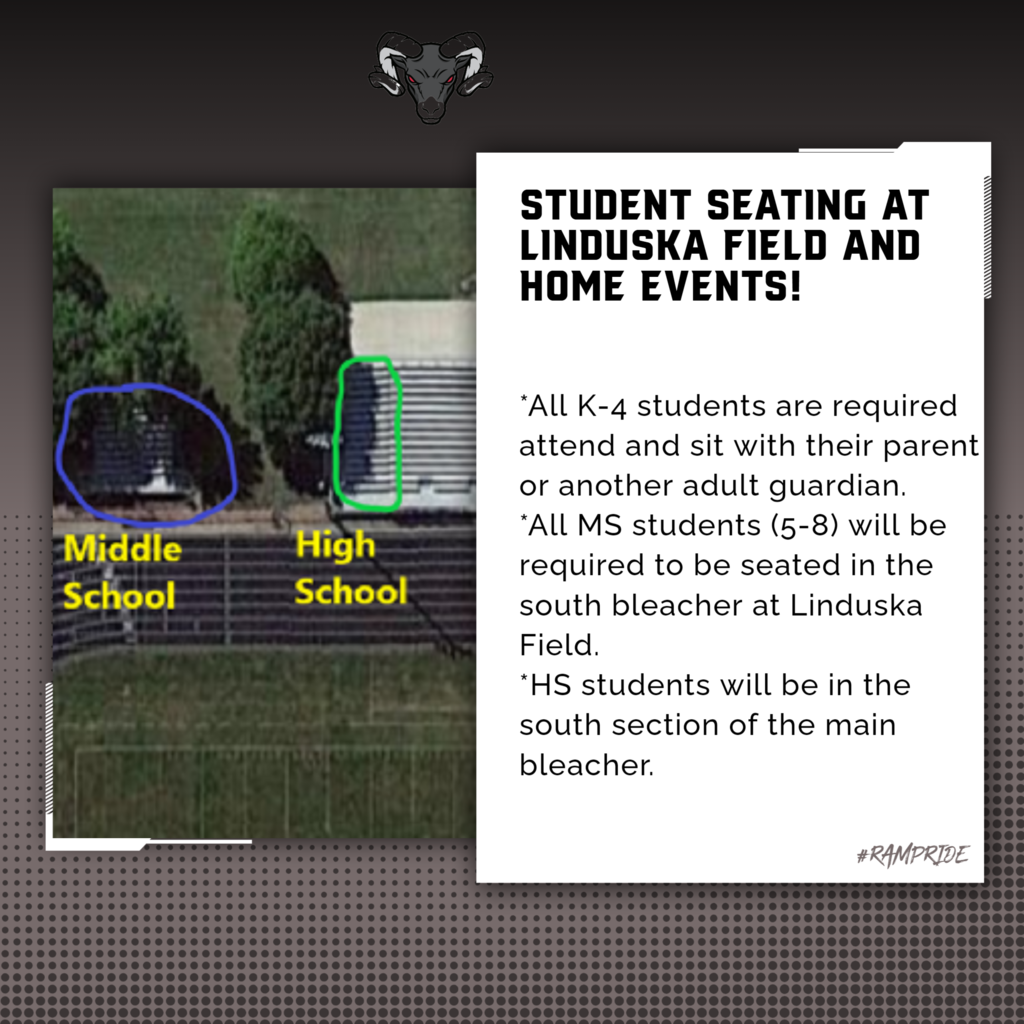 JVR Football at Roland Story scheduled for tonight, August 26th, has been postponed due to field conditions. This game will be played on Thursday, September 2 at 6:00 p.m.

High School Cross Country scheduled for today at Iowa State University has been cancelled due to the weather and course conditions.

Reminder: There are no Early Outs on Mondays this year. We will have one Monday a month that there is no school. Please refer to the calendar on the school's website for these dates and other important dates.

Greene County CSD will be hosting an open house today at the Greene County High School and Career Academy (1901 North Grimmell Road) and the Middle School (101 Ram Drive) from 2:30 - 4:30. Stop by today to see the amazing buildings our students will attend for years to come!

Greene County CSD is very proud to host the High School and Career Academy dedication ceremony today in the High School gymnasium. Thank you to ALL of individuals who played a part in adding these amazing facilities to Greene County!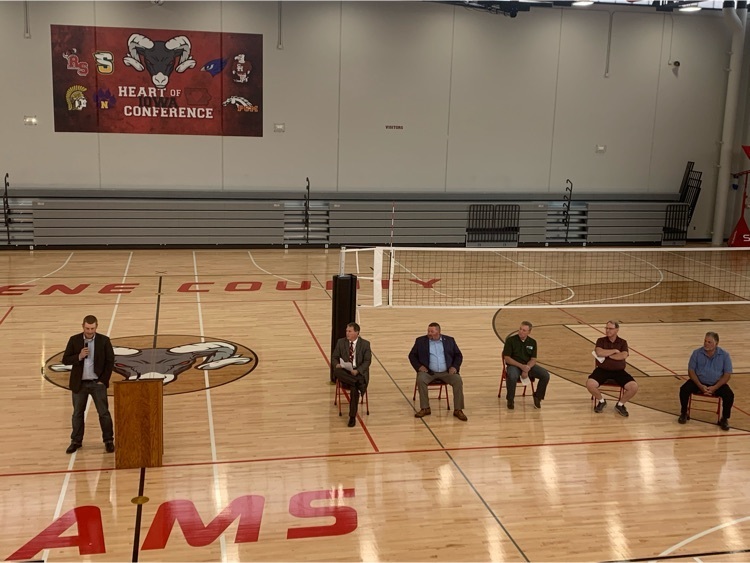 From the Greene County Community School District Booster Club - There will be no concession stand at tonight's scrimmage. We look forward to serving you during the first game