Elementary conference sign up is now available at
www.myconferencetime.com/gces
. Conferences are Nov. 16 & 18. If you need help please contact the elementary office.

GCCSD partners with the Food Bank of Iowa to provide food products for our students and families. Food pantry items are sent home in student backpacks on Fridays. We strive to provide items to create a meal and/or supplement the home's pantry. All students are eligible to receive pantry items. Please complete the brief form if you are interested in participating.
https://forms.gle/9EPaMpBGNP7A5TJK7

Reminder to PK parents: No PK or Head Start tomorrow, Oct. 20th.

Greene County CSD would like to remind you that there will be no school on Monday, October 18, for teacher professional development. Thank you!

Greene County Elementary will be moving from the current private elementary Facebook group to a new public elementary Facebook page. We will officially stop posting on the current group at the end of the day 10/08/2021. The new public elementary Facebook page can be found at
https://www.facebook.com/GreeneCountyES
or by searching on Facebook for Greene County Elementary School -- look for the Ram Logo as the Facebook profile photo. Once there, click the Like (thumbs up) button to follow the page and receive all elementary school-related information moving forward. Thank you for making this transition with us!

Greene County Public Health will be at the Elementary School on October 6th from 9am-12pm offering flu vaccines for students Kindergarten-4th grade. On October 21st, Public Health will be back to offer the flu vaccine to AM and PM PreK students. If you would like your student to receive the flu vaccine, please click the link below, print the forms, and return them to the school prior to October 5th. Paper copies of the forms are available to pick up in the office.
https://drive.google.com/file/d/1_cYug_yW-iCwsaztKs1l2HVJFrkOrNQT/view?usp=sharing
Please email
bauerl@greenecountycsd.net
with any questions. Thank you.


Reminder - no school Monday, Sept. 20, for teacher prof development.

As we prepare for the first home football game of the season we want to remind fans, young and old, of the student seating policy for home games at Linduska Field.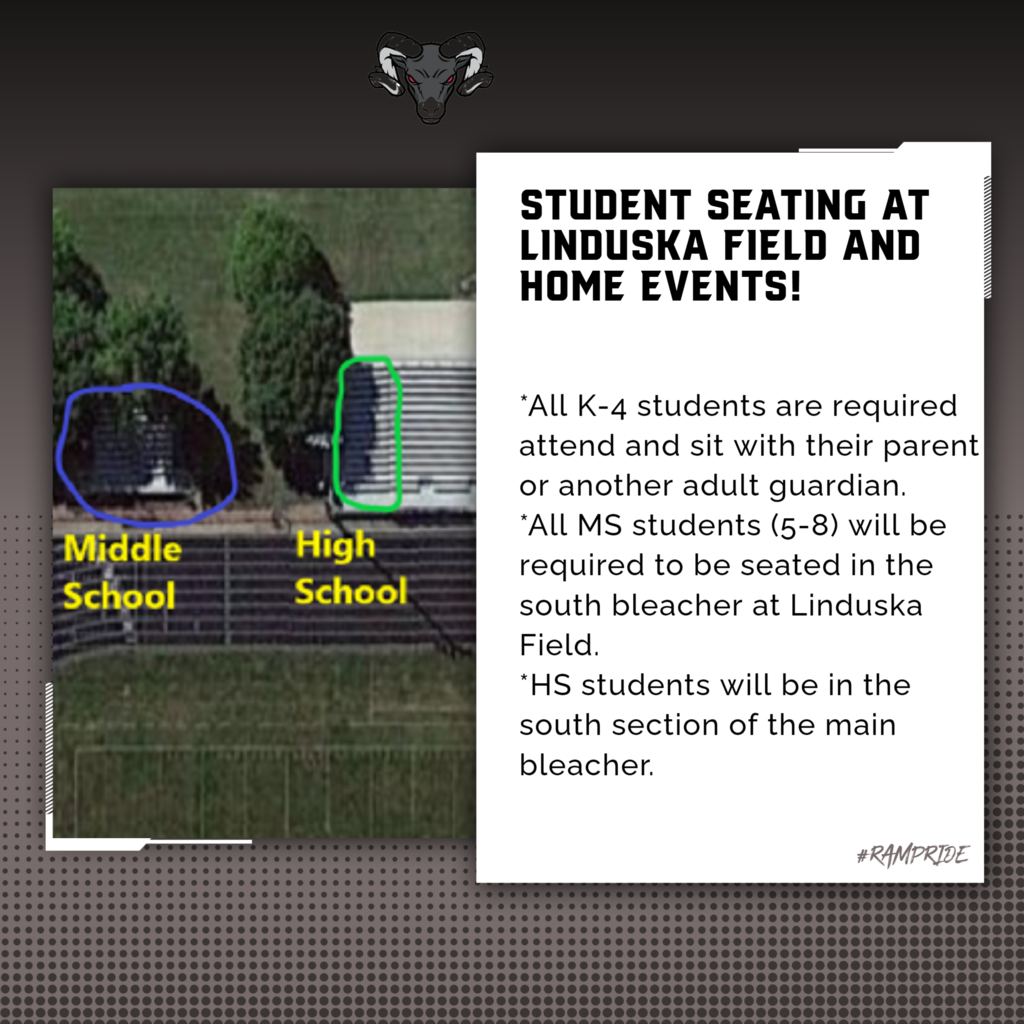 Reminder: There are no Early Outs on Mondays this year. We will have one Monday a month that there is no school. Please refer to the calendar on the school's website for these dates and other important dates.

From the Greene County Community School District Booster Club - There will be no concession stand at tonight's scrimmage. We look forward to serving you during the first game

Greene County Community School will be holding the monthly board meeting at the admin building (101 Ram Drive, Jefferson) this evening beginning at 5:15 PM. The public is welcome to attend. The event will also be livestreamed on YouTube and can be viewed using the link below. The meeting agenda can be viewed on the GCCSD Board of Education page under the Links header. GCCSD Board Meeting YouTube Livestream Link:
https://youtu.be/wKIHxuE4Cvw
Board Meeting Agendas:
https://www.gccsd.k12.ia.us/page/board-home

The Iowa Dept. of Ed has extended free lunches to all students in the 21-22 school year. Families may not need to make lunch deposits this year.
Welcome to Greene County Elementary School's new website and mobile app!