GCCSD partners with the Food Bank of Iowa to provide food products for our students and families. Food pantry items are sent home in student backpacks on Fridays. We strive to provide items to create a meal and/or supplement the home's pantry. Items vary based on availability. All students are eligible to receive pantry items. Please use the link below to fill out a form if you would like your student(s) to receive pantry items.
https://forms.gle/ysyZxAGDLEbD6Qrq9

Hi Senior Families! The Free Application for Federal Student Aid (FAFSA) opens on October 1st. For students planning to attend college or post-secondary training, the FAFSA is your link to all federal grants and loans. A representative from ICAN will be at the high school to help families complete the FAFSA from 1-6 on Tuesday, October 18th. Use the link below to sign up to get assistance completing the FAFSA. Please reach out to Allison Wenck (
wencka@greenecountycsd.net
) with any questions or concerns.
https://www.signupgenius.com/go/70a0d45a9ae2da6f58-2022

Football Schedule Update: The varsity football game at Shenandoah on Friday 10/7 has been cancelled.

JV Football at Roland Story on Sept 26th has been cancelled.

Reminder School Picture Dates/Schedule: Elem (Sept 27th); MS (Sept 29th); HS (Sept 30th).

The After Prom committee will be selling Ram Spirit bracelets at the football game tomorrow night 9/23. Get them while they are still in stock!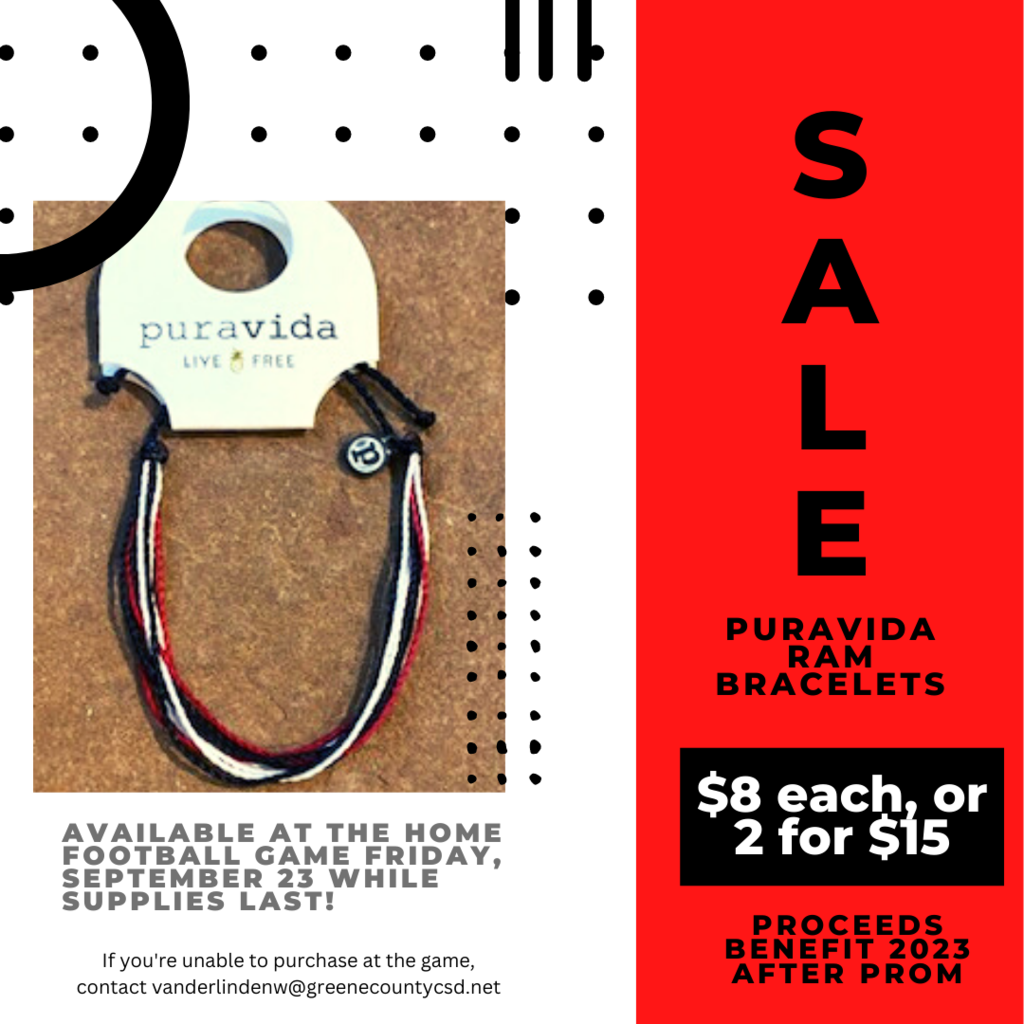 Greene County Community School will be holding the monthly board meeting at the admin building (101 Ram Drive, Jefferson, IA) this evening beginning at 5:15 PM. The public is welcome to attend. The event will also be livestreamed on YouTube (link below) and on channel 22/422 for Jefferson Telecom customers. The meeting agenda can be viewed on the GCCSD Board of Education page under the Links header. GCCSD Board Meeting YouTube Livestream Link:
https://youtu.be/g2dx_HZ36oE
Board Meeting Agendas:
https://www.gccsd.k12.ia.us/page/board-home

Congratulations to Homecoming King and Queen, Jesse Miller and Allee Hinote!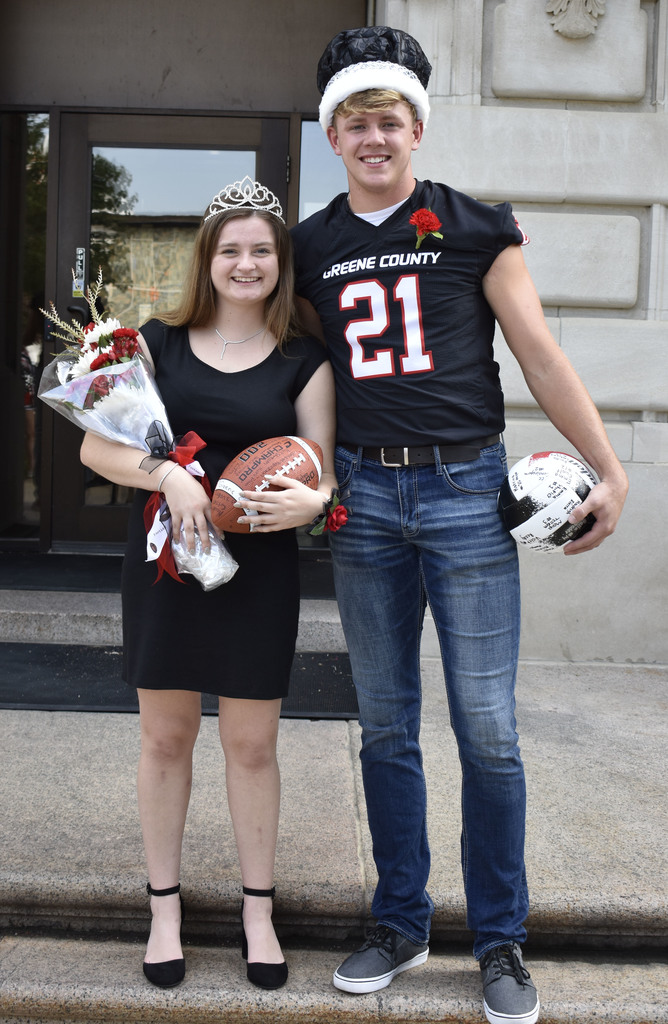 Fun!!

Greene County Career Academy Culinary/Hospitality Students Prepare Desserts for PEO Meeting: Members of the PEO chapter visited the Greene County Career Academy on Monday, September 12th, to hear about the career academy and the pathways currently being offered in Greene County. Culinary/hospitality students Darrien Peterson, Aryanna Rank, and Kathuran Reynoza worked with their instructor, Chef D ~ Denise Moranville, to find the perfect recipes. They found what they wanted on Pinterest and prepared peanut butter cup pies and a pineapple dream dessert. As you can see from the pictures, their presentation was just as good as the desserts. Both desserts were a hit with the PEO members.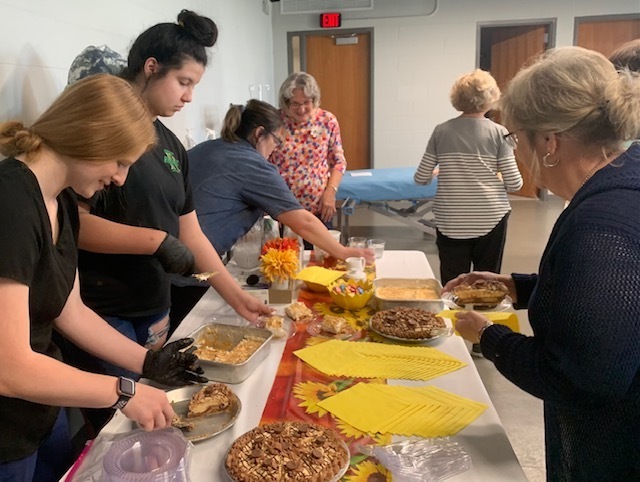 The Homecoming Dance will be held on Saturday, September 17th at the Jefferson Community Golf Course (501 W. Greenwood Road) from 8-10 PM. Admission is $5/person. All proceeds benefit student activities. Attendees must be enrolled at Greene County High School or Paton-Churdan High School. All dates must be in 9th grade or above and cannot be older than 20.  All dates who are not a student at Greene County High School must be signed up in the high school office by Thursday. 

Parents, If you would like your elementary student to go to the Homecoming parade with you on Friday, Sept. 16, please notify the office, your child's teacher, and plan to pick them up by 1:30. For the safety of our students, we will not be allowing anyone to be picked up from the parade. Thank you for your help with this! Audrey Hinote, Principal

School pictures at coming up! Elem - September 27th MS - September 29th HS - September 30th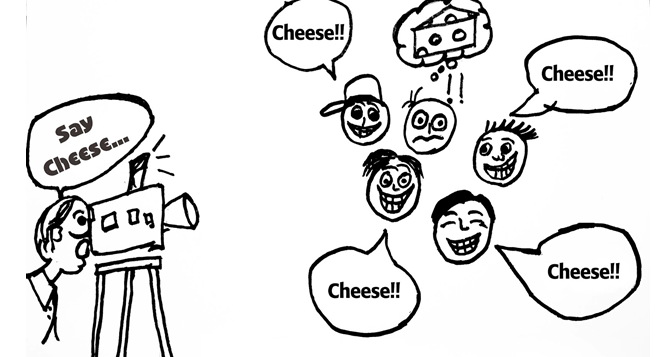 If you are planning to attend the football game at Kuemper Friday night, you will need to purchase tickets ahead of time or have a credit card with you as they will not be taking cash at the gate. Please use the link below if you'd like to purchase tickets ahead of time.  Thank you for supporting the Rams!
https://www.gobound.com/ia/schools/greenecounty/tickets

BUS REMINDER/ ROUTE CHANGE, starting Sept 6th: If your child boards and exits the bus at the Trinity Lutheran Bus Stop (801 W Lincolnway), they will board/exit bus #1. Pick up time is approximately 7:50am and drop off time after school is approximately 3:55pm.

Good afternoon, Greene County Elementary Families! This is Audrey Hinote, Principal at Greene County Elementary, and I would like to introduce you to a form of communication I will utilize this year. I will be sending out a monthly newsletter hosted through Smore called The Ram Reminder-Families. This will be shared out on multiple platforms, including: district webpage, email, and social media. It will include schedule updates, parent reminders, and various happenings at the elementary. I've included a link to the September Ram Reminder. Please be on the look out for this form of communication in the future.
https://www.smore.com/4t6en

FOOTBALL GAME (9/2/22): Perry has moved up the game time to 6:00pm due to some anticipated weather later this evening.

NOW is the time to order a 2022-2023 yearbook for the lowest price. Go to jostensyearbooks.com to place your order online.

Career Exploration Camp!